KEN FISH
Integrating Spirit, Soul and Body
JUNE 15 – 17 2018
This seminar will explore different dimensions of healing, which include spiritual healing, healing of memories and physical healing. What are these dimensions?  What is their Biblical basis? Is "healing" a credible ministry in the modern age? If so, when and where would one use each dimension?  How do the dimensions work together in an "integrated model" focusing on spirit soul and body? What are modern examples of healings? These questions and more will be addressed in this training conference.
SEE BELOW FOR SESSION TIMES AND DETAILS
FAQ's
Bec
What is this conference about?
This conference will explore different dimensions of healing, which includes spiritual healing of memories and physical healing.
Who is speaking at the conference?
Ken Fish.
Who will be hosting this conference?
Friends First Community.
Where will the conference be held?
Beaconsfield Community Complex
8 O'neil Road, Beaconsfield, 3807
Do I have to have a ticket to attend?
Yes, tickets can be purchased by clicking the pink 'REGISTER NOW' button.
Do I need to bring my printed ticket to the event?
Please bring either printed ticket or proof of ticket on your device with confirmation email.
Are discounted tickets available?
No, tickets have been kept at the lowest price possible.
Is my ticket transferable?
Yes, you can nominate someone you know who can use your ticket if you are unable to attend.
Is lunch provided on Saturday?
No, however there are restaurants and cafes nearby. Map and details will be provided at the event
Is there parking at the event?
Yes, there is plenty of free parking available at Beaconsfield Community Complex.
Can I attend specific sessions?
Yes, you may choose to attend Friday only for $25, Saturday only for $40 or both days for $40. Please note there is no reduced rate for attending Saturday only.
Will products be available?
Yes, Ken Fish will have ministry products available for purchase before and after each session.
Will and offering be taken?
Yes, offerings will be taken to bless Ken Fish on both Friday night and Saturday.
Pricing
$25.00  –  Friday night
$40.00  –  Saturday (no Saturday only price available)
$40.00  –  Whole weekend (Friday and Saturday session)
Location
Beaconsfield Community Complex
8 O'neil Road
Beaconsfield .  3807
For all enquiries please contact
ROSE HOOD
rose@friendsfirst.com.au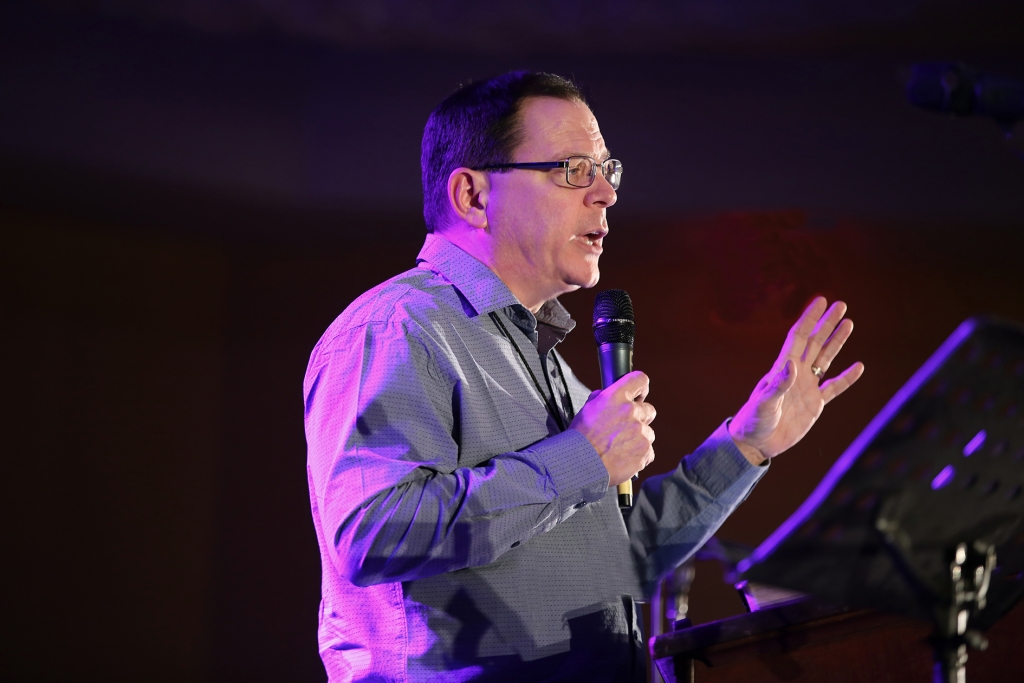 Ken Fish /
is a native of the Los Angeles area and an honors graduate of Princeton University with a degree in History and Philosophy of Religion. He subsequently earned his Master of Divinity degree from Fuller Theological Seminary with emphases in theology and intercultural communications and also holds an MBA in finance and strategy from UCLA's Anderson Graduate School of Management. Throughout his life, Ken has worked with parachurch ministries, and in the 1980s he worked full-time for John Wimber for several years at Vineyard Ministries International (VMI). Since 2010, his ministry has taken him to all six inhabited continents, to over 20 countries, working alongside churches of varying denominations and great diversity. Ken's work includes vision-casting, teaching on leadership and awakening themes, equipping the saints in healing, prophecy and deliverance to further the advance of the Kingdom of God, and releasing fresh anointing in the midst of visitation. He has worked alongside of national leaders in many countries, led training events for the International Association of Healing Rooms in different parts of the US, and been interviewed on nationally-syndicated radio and television shows. His meetings are often accompanied by manifest signs and wonders that include prophetic ministry and healing of many types.